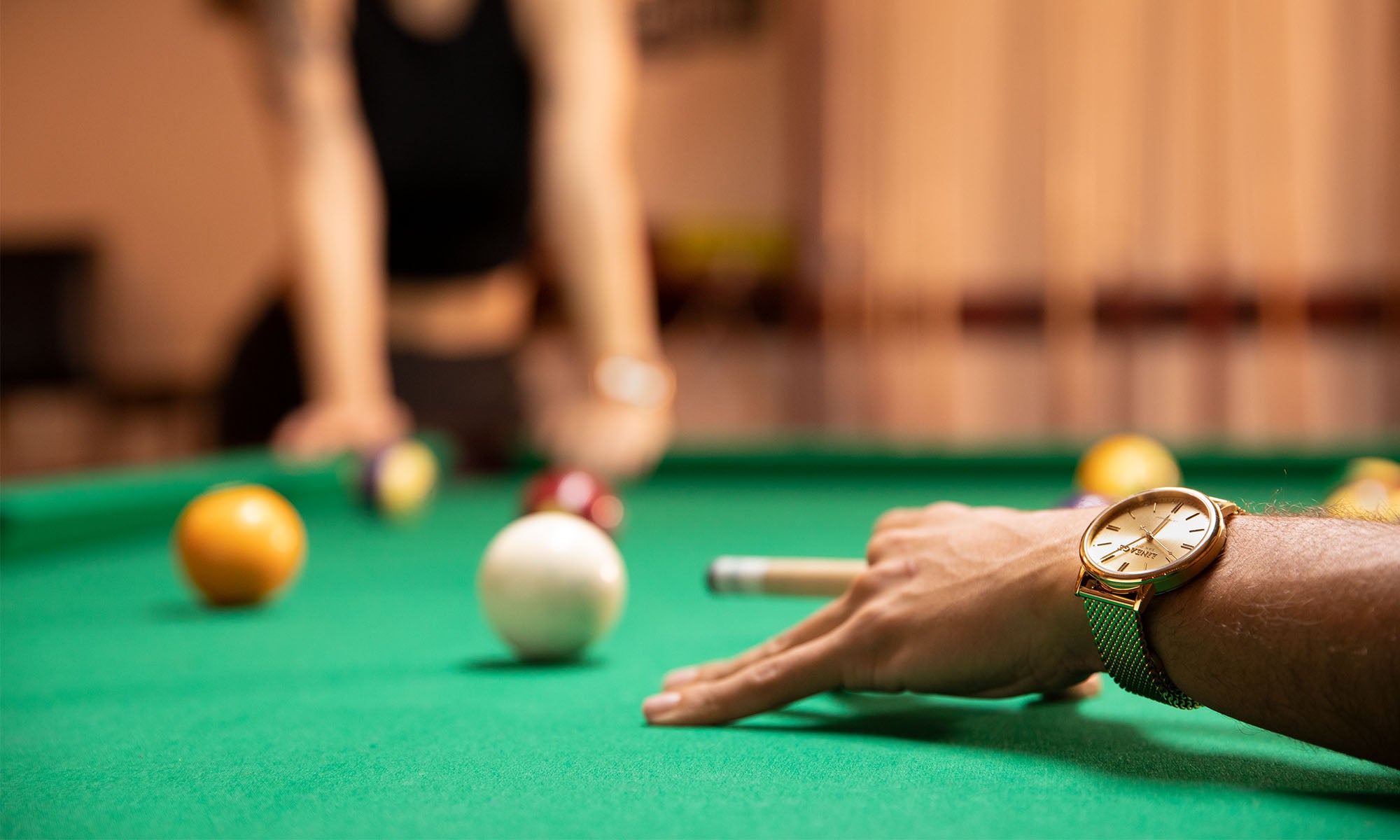 Frequently Asked Questions
Our watches are designed, engineered, tested, and assembled in the United States using the highest quality materials and components sourced domestically and abroad. All Lineage watches are equipped with a U.S. Movement – quartz timepieces feature an FTS Ameriquartz movement, while our automatic timepieces feature an FTS Americhron movement – which are also built in America.
From time to time, Lineage may offer certain products for sale prior to completion of the production of such products. We also may offer certain products for sale when they are temporarily out of stock pending resupply. In these instances, the customer is purchasing the product on a pre-order basis meaning the customer pays in full for the product which will ship, based on priority of purchase, when the product becomes available.
Lineage accepts all major credit cards including Visa, Mastercard, American Express, and Discover. We also accept PayPal, Affirm via ShopPay, ApplePay, GooglePay, and Venmo.
In addition to the Warranty Information included in the packaging of your watch (which outlines certain details such as the serial code), each timepiece is accompanied by a Certificate of Authenticity which is not only signed by the assembling technician, but one of the executives of the Lineage team. This Certificate not only certifies the authenticity of the timepiece, but warrants the watch was assembled in accordance with certain protocols and standards.
We, at Lineage Watch Co., are committed to not only supporting our local communities through service and engagement, but in contributing a portion of the proceeds of every Lineage sale to non-profit organizations directly serving and benefitting American communities. For example, five percent (5%) of each Legacy or Destiny watch sold goes to No Kid Hungry to support their initiatives on providing meals to hungry children across the country.
In general, timepieces are not waterproof, but can be manufactured to be water resistant. Each Lineage timepiece is engineered and built to be water resistant at least up to five (5) ATM (i.e., 50 meters). Please consult the specifications of each watch collection to confirm your watch's water resistance capabilities.
Our watches are manufactured from the highest quality materials and components sourced domestically and abroad. However, as with any timepiece, our watches are subject to natural wear which is why we recommend you service your watch approximately every two (2) to three (3) years. Please refer to our Watch Care page for information on how to obtain service for your watch.
All of our watches feature quick release interchangeable bracelets and Lineage will be selling (coming soon!) leather watch bands crafted in America and which are also quick release. Please consult our Watch Care page for details on how you can change your watch bracelets and bands, as well as how you can adjust your bracelet to fit your watch. Please note, for more complicated bracelets which require the removal of pins and links (such as the Legacy Collection's jubilee bracelet), we recommend taking your watch to a jeweler or watch repair business to adjust the bracelet appropriately for your wrist.
Please review our Watch Care page for details on how you may clean and maintain your Lineage timepiece.
The battery life of those Lineage watches featuring the Ameriquartz movement will vary between two (2) to five (5) years depending on the dimensions of the watch and the amount of energy expended by the watch's different functions. However, Lineage offers complimentary battery replacements for all customers. Please consult our Watch Care page for more information on how to obtain this service.
Shipping, Exchange, and Return Questions
Yes, we ship all international orders using UPS Worldwide Express or USPS, unless otherwise designated at checkout. Our goal is to get your order to you in a timely manner via the safest method possible. Please be advised customs is different in every country and you may be subject to additional tariffs and fees in addition to shipping. Such fees are not calculated, nor are they collected by Lineage, and therefore are your responsibility.
We strive to pack and ship each order within forty-eight (48) hours of the order being placed; however, during times of high volume or around the holidays, this process may take slightly longer. We are a small, family-owned and operated enterprise, but pride ourselves in processing customer orders in a timely fashion.
We offer a fourteen (14) day return policy on all watch purchases provided the watch is not worn and is returned with all items included with the purchase (i.e., wooden box, cards, etc.). Please consult our Return and Exchange Policy for more details on how to return or exchange your watch.
Each Lineage watch purchased comes with: (1) a luxurious wooden box, (2) a microfiber cloth, (3) a Certificate of Authenticity signed by the assembling technician and a member of the Lineage executive team, (4) a Warranty Information card including the details of the watch (serial number, purchase date, model name), (5) a Thank You card signed by the President of Lineage, and (6) a custom Lineage tag with the serial code.