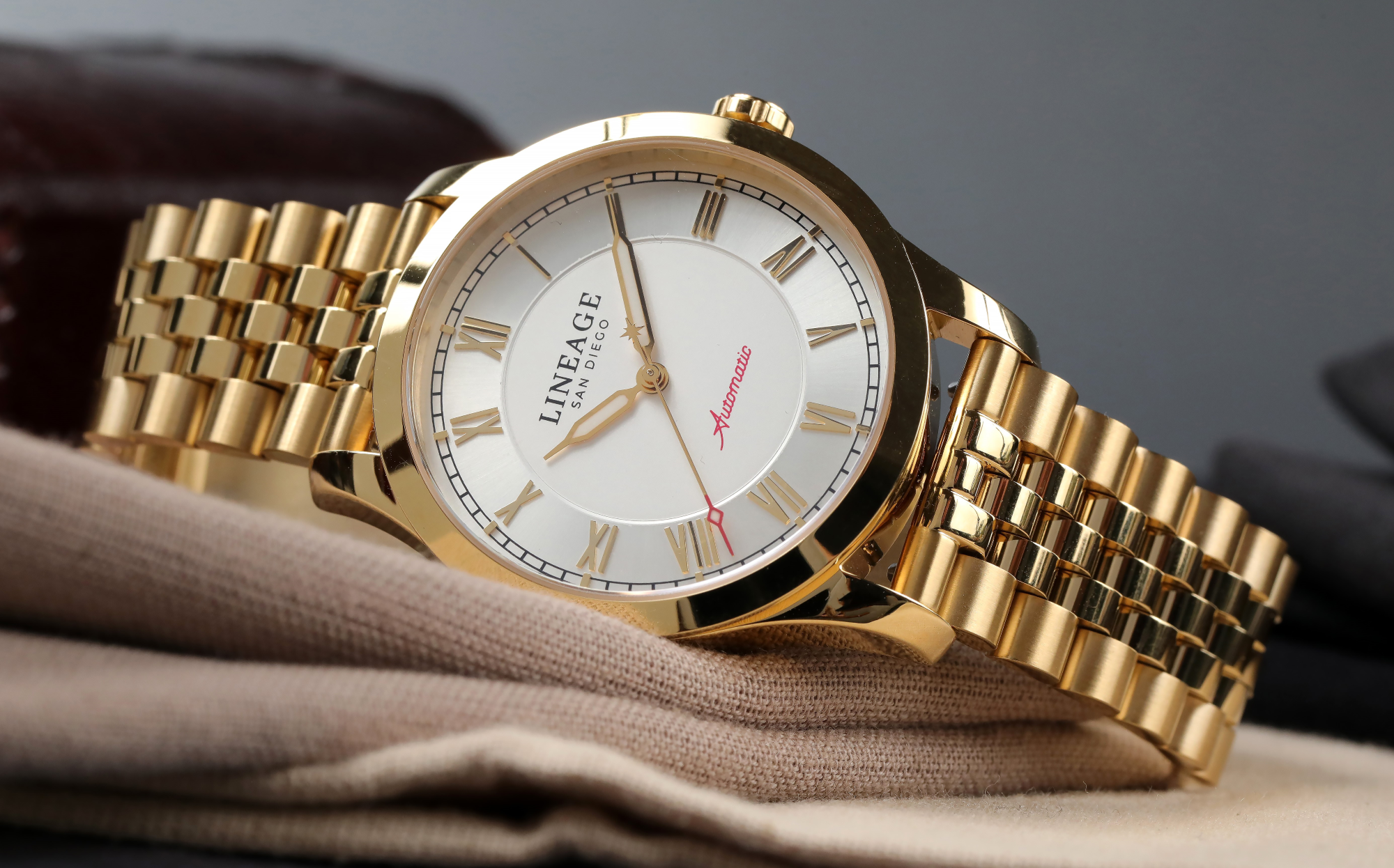 WE PROUDLY BUILD OUR TIMEPIECES IN AMERICA
WE ARE COMMITTED TO QUALITY DESIGN AND AMERICAN CRAFTMANSHIP
OUR WATCHES ARE HAND-ASSEMBLED WITH CARE TO BE WORN BY EVERYONE
POWERED BY U.S. MOVEMENTS TO LAST GENERATIONS
Our Purpose
The Lineage Legacy
We are an independent American watch company based in San Diego, California. Through our watches, brand, and commitment to social responsibility, we seek to promote, celebrate, and honor the essence of America. This includes celebrating what we believe makes this country uniquely beautiful - our people of countless backgrounds (i.e., cultures, ethnicities, races, and creeds) united by the one and only American spirit.
This is why, in addition to designing, engineering, testing, and hand-assembling our watches in the United States, the heart of each Lineage watch is an American movement (not Swiss or Japanese). The result is a one-of-a-kind timepiece built to outlive the lasting impression it leaves.
Timeless Design
The Lineage Way
Our watches are made for trailblazers, go-getters, and doers, who like those preceding us, challenged the status quo, accomplished the impossible, weathered the storms, and persevered with grit and grace to instill hope for generations to follow. In other words, Lineage watches are for those who live their lives as if "[e]very second is of infinite value."
Today, Define Your Legacy® with a Lineage timepiece of your choosing.
GIVING BACK
The Lineage Pledge
Our mission at Lineage is to be more than a watch company. As part of our commitment to social responsibility, Lineage pledges to contribute a portion of each watch purchase to a non-profit organization serving local communities in the United States.
Through the Legacy and Destiny Collections, we support No Kid Hungry® whose efforts work to combat the shocking reality that millions of children in the United States live with hunger (about 1 in every 5 children). Five percent (5%) of your purchase from one of these collections will go to No Kid Hungry®.
As Featured In



lifetime quality
Lineage's Promise
We build our watches with the future in mind - classic and versatile timepieces to keep time today, tomorrow, forever. When it comes to producing our watches, there are no shortcuts, no compromises. Each component of a Lineage timepiece is fully serviceable, and can be repaired or replaced, a service we provide to our customers. And when it is time for a new battery, we gladly replace it free of charge.