THE LINEAGE
LEGACY
Welcome to Lineage Watch Co. As you define your legacy, you're invited to be a part of ours. Based in San Diego, we proudly design, engineer, test, and hand-assemble our timepieces in America, utilizing American movements and quality parts sourced from here and abroad.
EXPLORE LINEAGE WATCHES
SUSTAINING AMERICA
In our effort to help reinvigorate American watchmaking, we partner with manufacturers and vendors who utilize American labor and U.S.-sourced materials. This practice means we pay higher, but in our eyes, worthwhile prices in designing, engineering, testing, and assembling our watches here in America. In doing so, we are supporting American craftsmanship and contributing to the U.S. labor system.
THE LINEAGE GUARANTEE
We build our watches to last generations - classic designs to keep time today, tomorrow, forever. No plastic, no shortcuts, no compromises. Each component is fully serviceable and can be repaired or replaced, a service we provide. And when it's time for a new battery, we replace it, free of charge. In total, and by design, your Lineage watch never needs to step outside the Lineage family.
ABOUT LINEAGE WATCHES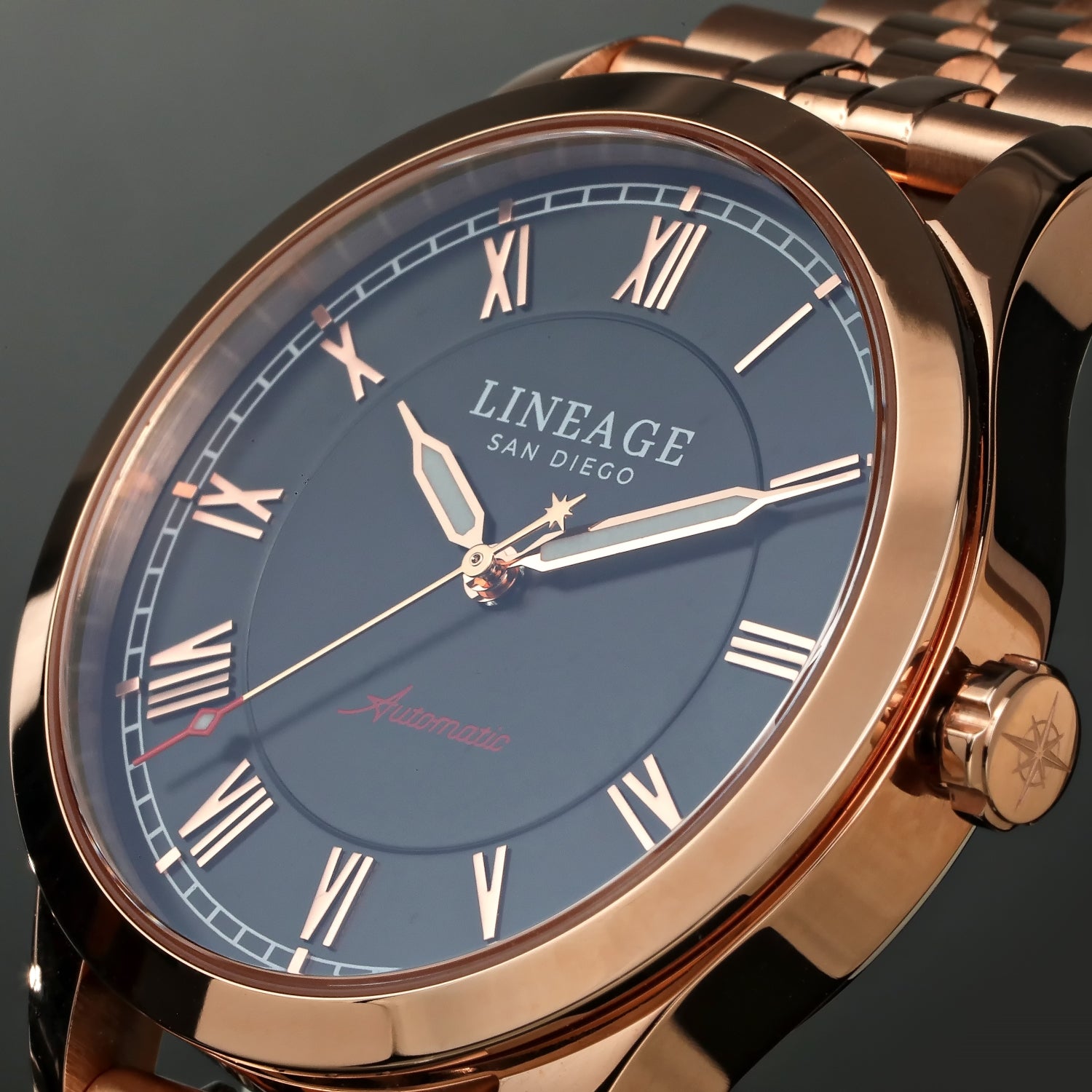 As Featured In



GIVING BACK
It is unthinkable that a child can go hungry in America, but millions do. To combat this shocking reality, we support No Kid Hungry, an organization who is working to end childhood hunger by helping launch and improve programs that give kids the healthy food they need to survive and thrive. For this reason, five percent of your Lineage purchase will go to No Kid Hungry.
no kid hungry
THE AMERICAN WAY
Our story is uniquely American. As a woman-, minority-, and family-owned and operated enterprise, we epitomize the American Dream. We are what's possible in America. And we are indebted to those before us for the opportunity.
ABOUT THE COMPANY